In 2017, St Joseph's School will undergo major building with a view to have a school with modern learning facilities, comprising a series of Innovative Learning Environments. Our 'sacred landscape spaces of learning' will provide the affordance of space for prayer and meditation. The learners within these spaces as well as visitors, will know of our religious identity through the visual icons and prayer focus as well as through the nature of interactions which occur.
This site plan shows the location of buildings and spaces as they will be upon completion.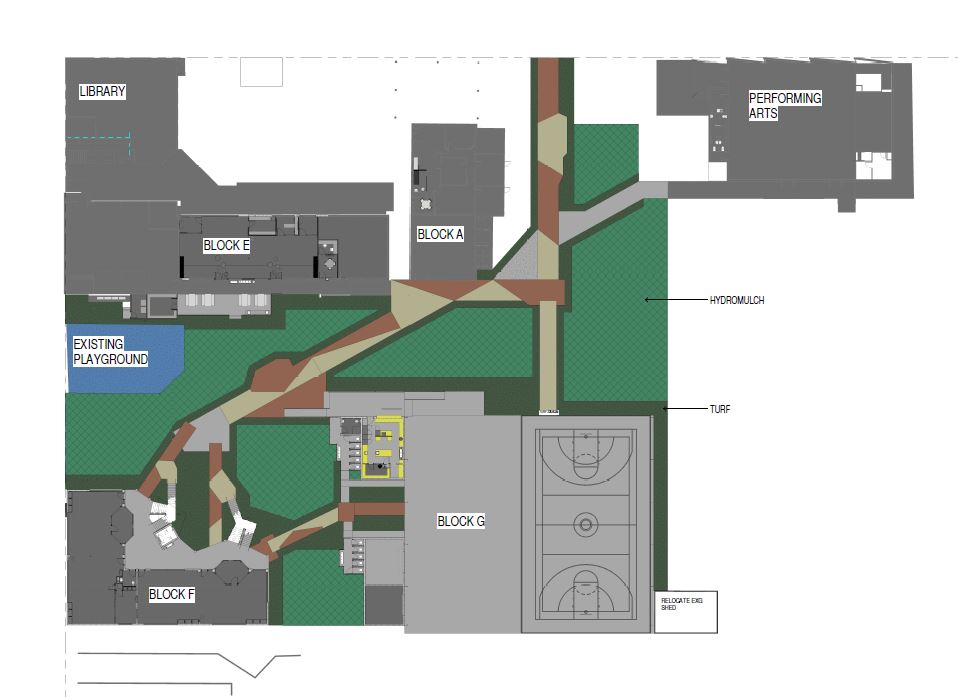 St Joseph's School learning facilities will consist of a multi-storied building for Years 1 through 6 and a separate ground floor building for Prep. In stage 1, the library will remain where it is currently, and if stage 2 is ever completed it will be located on the ground floor beside the multi-storied learning building.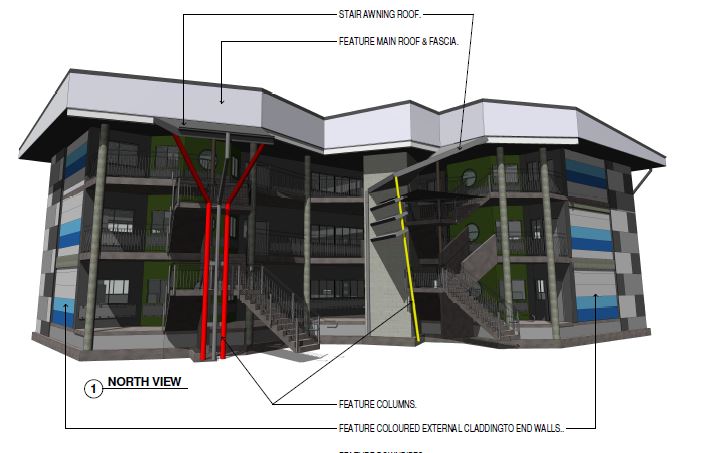 While it is true that ILEs deliberately have open 'lines of sight', which help learning and engagement to be observable, within the external walls of an ILE, discrete zones and spaces can be created and recreated to meet the needs of the learning group. The shape of the external wall structure (i.e. offering 'natural' nooks and sub-spaces) and the selection and placement of furniture are instrumental in creating discrete zones within the larger space. Thus a range of learning activities can occur simultaneously, substantially enhancing on the efficacy of each.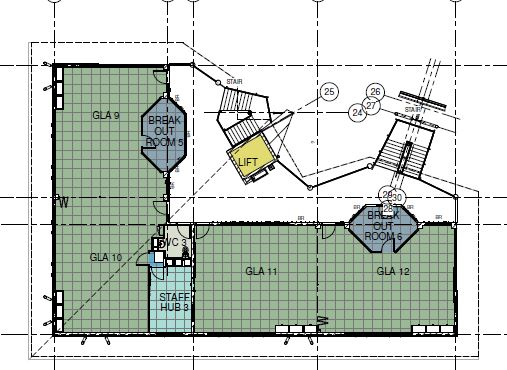 The new Prep ILEs will be situated in E Block, adjacent to the Office and Administration area. Play space for prep will also be developed as a part of this plan.