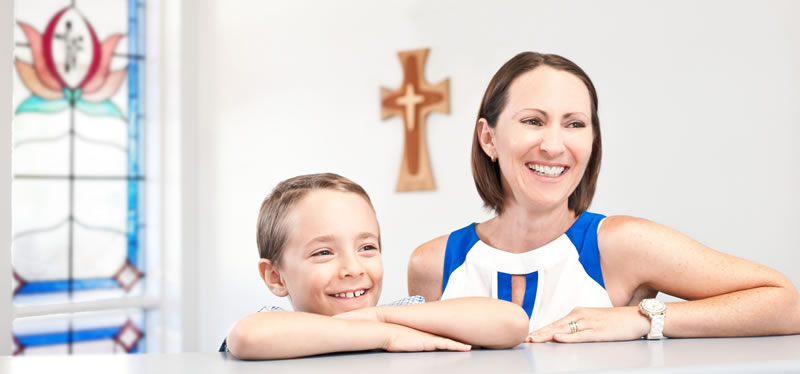 St Joseph's is the school of choice for many parents because:
St Joseph's continues to earn a very positive reputation in the Cairns region as a school with not only strong academic achievement, but also an explicit focus on wellbeing
St Joseph's provides contemporary learning environments which enable collaborative learning and teaching to take place
many parents say they like the size of St Joseph's, enabling a personal touch and small community feel
St Joseph's is often described as being a very welcoming and friendly community
parents at St Joseph's are highly involved in the school community and engaged in the education of their children
the location of St Joseph's makes it ideal for parents who live in the city area as well as those who live in the suburbs and who work in or around the city
St Joseph's is a progressive learning community, where contemporary teaching and learning practices are being implemented to best meet the needs of modern learners
St Joseph's embraces technology as a powerful way to accelerate and differentiate learning for students. The provision of an iPad for each student in years 3-6 is but one of the many ways we do this
St Joseph's enjoys world class educational facilities, with the new school completed in 2018
St Joseph's is a very culturally diverse community, with support for students whose main language is not English
In the context of the wider Catholic Community and in partnership with families and other members of the community, our school provides children, as they grow and develop, with a high-quality education which will equip them with knowledge, skills, personal attributes and the spiritual foundations needed to become well-rounded, active participants in society.
Our approach to learning and our innovative learning environments set us apart from other schools in the Cairns region.