St Joseph's School has the desire for an authentic Catholic identity at its very heart. This is expressed through our community committing to Learning, Love, Community and Respect, as Jesus showed. Together with engaged and supportive parents, the staff of St Joseph's create a safe and innovative learning environment where each child has the opportunity to grow and achieve to his or her potential.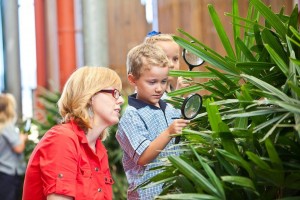 To find out more about our great school, explore this website or contact the school where one of our friendly staff can assist you further.
A school for healthy minds, bodies and spirits, St Joseph's aims to provide an authentic Catholic education with a strong focus on learning how to be better at learning, being socially and emotionally ready to learn. We believe that children learn more effectively when they feel safe, connected and experience a sense of belonging.
Our school has undergone major redevelopment and provides a world class, state of the art learning facility for our community. With large, comfortable and attractive spaces to learn, our 'learning habitats' provide agency and agility for all learning situations. 
With a healthy enrolment of approximately 390 students, St Joseph's has been described by parents as the ideal size where their children are known personally and matter. Our community is made up of families from all areas of the world, which makes for a culturally rich and diverse group.